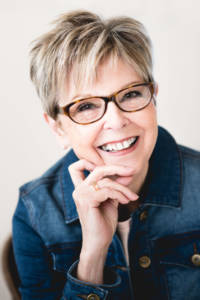 Lynda Hudson, Specialist in Children's Problems
Lynda, author and former teacher, in practice with both adults and children since the early nineties, is probably best known for her pioneering hypnotherapy work with children. She shares her knowledge with you in her live interactive on-line training webinars.
Could there be downsides?
I'm not going to say there are no possible downsides to online training because it has to be said that face-to-face training gives you that personal interaction which is wonderful. Also, I would absolutely not suggest that total beginner classes to train to be a hypnotherapist should be carried out on-line.
But my own classes are designed for qualified and experienced Hypnotherapists (or those currently studying on face to face training courses) who already understand and use hypnosis with adults. My classes are all about using Hypnotherapy with Children. I share information about the types of problems that children experience and give you lots of ideas about how to deal with those problems in a very safe way that captures their imagination.
Advantages
Originally I joined several other interactive webinars as a participant to see what I thought and I have definitely become a convert! As far as I am concerned the advantages of on-line training definitely outweigh the disadvantages as long as the training is run using a student-friendly platform. We use WIZIQ which allows me to talk to you live and you see me on screen. I can also use power point so you see the main points as we go along, I can use videos of techniques and you can ask me questions as we go along. You do this via instant messaging and I answer your questions verbally as part of the session. It means that I too can ask you questions and get responses from you so we can all interact as much as we want to.
Recordings
If you can't make the live session for some reason, because all sessions are recorded you can always pick up the recorded version later on at your own convenience. Obviously in this case you don't get to interact with me but you get the training and can also see all the messages from other students too.
Many people actually take part live and just listen and join in the discussion and then also view the recording to make notes at leisure where they can stop and start the recording as they view.
They can come back and view the recording as an ongoing resource too which is invaluable.
Some people in totally different time zones choose only to attend via looking at the recordings and I always invite them to send me an email if they have a question they would particularly like me to answer on the next class.
In addition you all receive detailed student notes, usually before the session but sometimes afterwards if I particularly want to encourage you to participate in active thinking and discussion about a particular topic during the actual session itself.
Another great thing about recordings
If you look at the website and see that you have missed a class that would have been right up your street, you can always contact my husband John who will give you information about how to buy the recording! john.hudson@firstwayforward.com
Different Time Zones
This is really a fantastic opportunity for those people who are in far off climes in different time zones who certainly wouldn't find it so easy to attend in person over here in the UK. Many of the people who have attended my classes have been from Australia and the US as well as all over Europe.
Isn't it great that these days you can find excellent training in your own home! You don't have any travel costs and you spend your time actually learning rather than travelling to and from your destination. It also means that you can attend trainings given from all over the world too. It is wonderfully convenient that you can really relax … no need to go out in the cold or fight with traffic or struggle to find a seat on the train … and no need to dress up for the occasion since nobody can actually see you!
For more detailed information go and have a look at my Professional Training Page on our website https://www.firstwayforward.com/professional-training/
By the way, I have a great class coming up in July about how to use the Mindcraft Metaphor with children … particularly loved by boys around eight to thirteen years old! Helps you get great results. I'll tell you more about it next week!